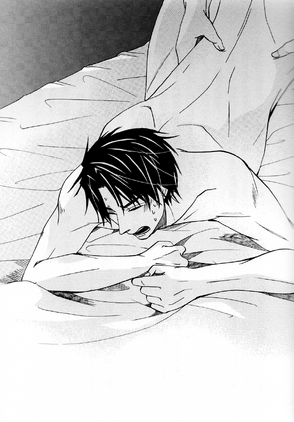 Yokozawa Takafumi is a prideful, courageous, and confident man. He is tall and handsome and has a muscular built, with broad shoulders and well defined pectorals, biceps, and abs. At his workplace, he is given nicknames such as the Bear or Wild Horse, depicting his tough exterior and serious demeanor. As punishment for messing with Ritsu, he entered relationship where he would face eternal humiliation. Despite his proud and stubborn nature, he was no match for Kirishima. At Kirishima's command, Yokozawa assumes what he felt was the most shameful position, down on his hands and knees, with his rear protruding upward. Yokozawa's attempt to resist only ended in failure. The Yokozawa, the prideful Wild Bear, was rendered powerless, and suffered repeated spankings and was forced to take excruciating pain up his rear. With no choice, Yokozawa begs for mercy.
Community content is available under
CC-BY-SA
unless otherwise noted.